I'm taking a quick break from my insanely productive day today (seriously, I completed one and a half projects for school, the most work I've probably done in one day all semester) and I got to reflecting on my journey through education. As many of you know, on April 1, I passed my
oral comps
and basically finished my journey towards becoming a Master of Science.
I am 23 years old and have (or will have on May 3) my Master's Degree. If you haven't done the math, I have spent the last
eighteen years
(18!) as a student. Apart from the six months I took off between undergrad and grad school (I graduated a semester early), I have been a student for 75% of my life. That is an incredibly long time. What will I do for the next 18 years when I am no longer a student?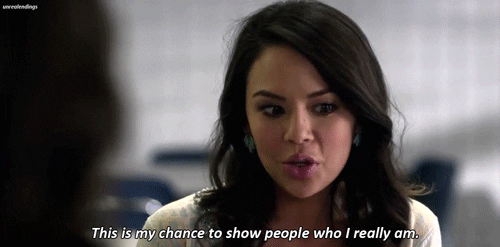 My journey through education hasn't been a rough one; I've always loved school and it's always something that's been relatively easy for me. Yes, I've worked hard and challenged myself (hello all honors classes and AP classes in High School, senior theses, and grad school), but I've always loved learning and I'm good at it. I know that I have made my parents proud by excelling in what I do, and I have sure made myself proud as well. Yes, I have been stressed at times and I have cried, but there was never a time that I doubted myself.
Undergrad Graduation
Part of me is sad that I am retiring this formal student role (for now, PhD is always an option), but I know that I will never stop being a student. If you weren't aware, my Masters Degree will be an M.S. in Environmental Education. As I said in my
Liebster Response
yesterday, I hope to spend the rest of my life educating others about the environment and the creatures that inhabit it. However, what I have learned as an educator is that I'm always learning something myself. My students will always have something to teach me, there will always be something that I don't know that I will have to look up, and science is constantly discovering new information, meaning that I will have a lot of reading to do throughout my career.
Summer 2011, My first sea turtle
I will also be a student to life. So far in my life, I have learned a lot of lessons, some of them dealing with
failed relationships
, but many that have led me to finding myself and taking risks. I have learned to follow my heart and that has lead me to South Carolina, Florida, Costa Rica, and now, Europe. I have found
freedom
and
have fallen in love with myself
, and I look forward to learning more along the way.
So, what will the next 18 years bring me? I'm not sure, but I'm not yet ready to fully retire the "student" title and plan on continuing to learn from others. I'm excited for this new journey and I hope that the next 18 years are equally, if not more, exciting as these last 18 years have been.
Do you still view yourself as a student? What was your first move (job, travel, etc.?) after you finished your education?
Edited to add
: It's hard to believe that it's been one year already since the Boston Marathon bombing. It has been amazing to be a part of the running community and see the city and community begin to rebuild in such a short period of time. Even though I cannot run right now, runner will always be part of my identity. Boston Strong.